HISTORY: The word of the founder
"For many months I have seen how the people around me when I go to church, especially young people, are filled with extraordinary talents! They increase in number, but in my opinion, they do not put enough value in their potential … This is why the idea that I want to achieve is to gather and stimulate the talents of these young people so that they can express and reveal themselves more. By sharing this intention around me and by merging similar desires, this is how the cultural association Free your Potential was born on August 3, 2015 ".
Luc MANETTA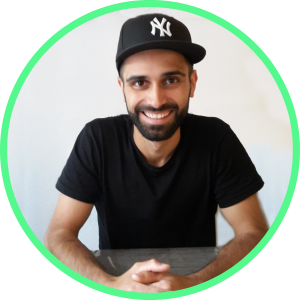 OUR BIGGEST MOTIVATION IS TO SUPPORT LOCAL OR INTERNATIONAL CHRISTIAN CHURCHES!
For this, we want to enable young people from these communities to come and practice their potential
or pick up the necessary complements to be equipped to serve better, wherever they are invested.
June 9, 2010 began the renovation of a disused room of 120 sqm into a recording studio in a bunker in Strasbourg. Almost all of the work was carried out with our own hands. From designing plans to choosing materials for the realization of the project, we have fully experienced all stages. This adventure was finalized in 2015 with the configuration of the place into a photo-video studio, project room, adapted sound board, creative space, recording room and offices.
Currently, the studio is completed. We are in a phase of installing the equipments. The material in which we invest step by step responds to a considered request for projects under developpment. "My Drum Experience", a musical training for drummers and "Soleko Choir" are prime examples. The website on which you are currently is also one of the achievements of the association.
SPECIAL THANKS
to those who generously contributed to the work by providing assistance!
Mathilde, Jonathan, Josué, Samuel, Bastien, Mario, Yannick, Éric, Lisa, Lionel, Philippe, Bruno, Stella, Houria, Albert, Michel, Jérémie, Martine, Pascal, Jean-François, Marie, Esther, Naomi, Betsa, Julien, Manu, Dominique, Rico, Myriam et Thomas…